Article Excerpt
The mortgage process and property search are carefully intertwined in your homebuying journey. Here's your checklist from beginning to end.
Let's take a look at what you'll have to get done before moving into your new home. Every homebuyer using a mortgage goes through these steps to receive the keys to their new home. If you're brand new to homebuying, you may want to get familiar with some basic homebuying vocabulary first!
There's so much to look forward to as you work toward home ownership. But what does it take to finish the deal?
What's your price range?
First, we have to determine what you can afford. What kind of down payment will be required of you? What's your monthly income and monthly debt? Is your credit score high enough to qualify for a mortgage? What's your loan officer's estimate on closing costs?
After you have an idea of the home prices in your area, try using a mortgage calculator to see your monthly payment amount. While not set in stone, a good guideline to follow is having your mortgage not exceed 28% of your household monthly gross income.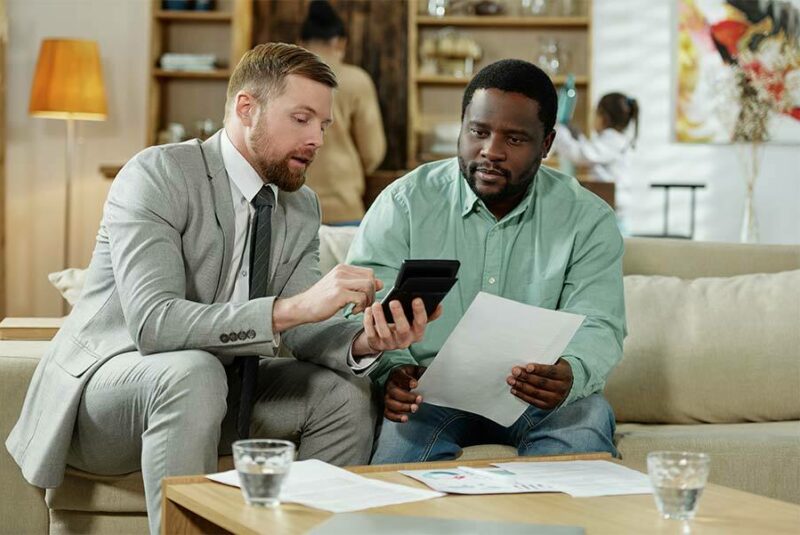 Get pre-approved for a mortgage
Before you take a serious look at houses, you need to get pre-approved for a mortgage. Your pre-approval letter will confirm how much you're eligible for. Plus, you'll be ready to make an offer right away. An offer with a pre-approval letter is much stronger than an offer without one.

Your loan officer will ask a few documents from you before submitting your file for review. Required documentation will include:
Proof of income - if you're a W-2 worker, you will need copies of your W-2 forms and two recent pay stubs.
If you're self-employed - you'll probably be asked for the most recent two years of personal and business tax returns including all schedules. You'll also need a year-to-date profit and loss statement to show the business is continuing to provide sufficient income.
Bank statements - if you want to use assets in a bank account to qualify for a mortgage, you'll provide your loan officer with sixty days of bank statements for each account.
Monthly debts - you'll list monthly debts such as car loans, other home loans, student loans, and minimum credit card payments.
More documentation may be required, depending on your situation. Real estate debt and income, divorce papers, orders for child support payments, down payment gift letters, and more may be required of you.
Team up with an agent
A good real estate agent helps find properties matching your criteria. Through the MLS, you have access to see property listings that often appear there before public listing websites like Zillow and Redfin. In a competitive market, getting a head start by a couple of days can make all the difference.

Your agent will also draft your offer letter on your behalf. They'll negotiate with the seller's agent to get the best price for the property. Your agent will probably put out fires for you without you even knowing it. They'll save you time, a lot of hassle, and probably some money, too.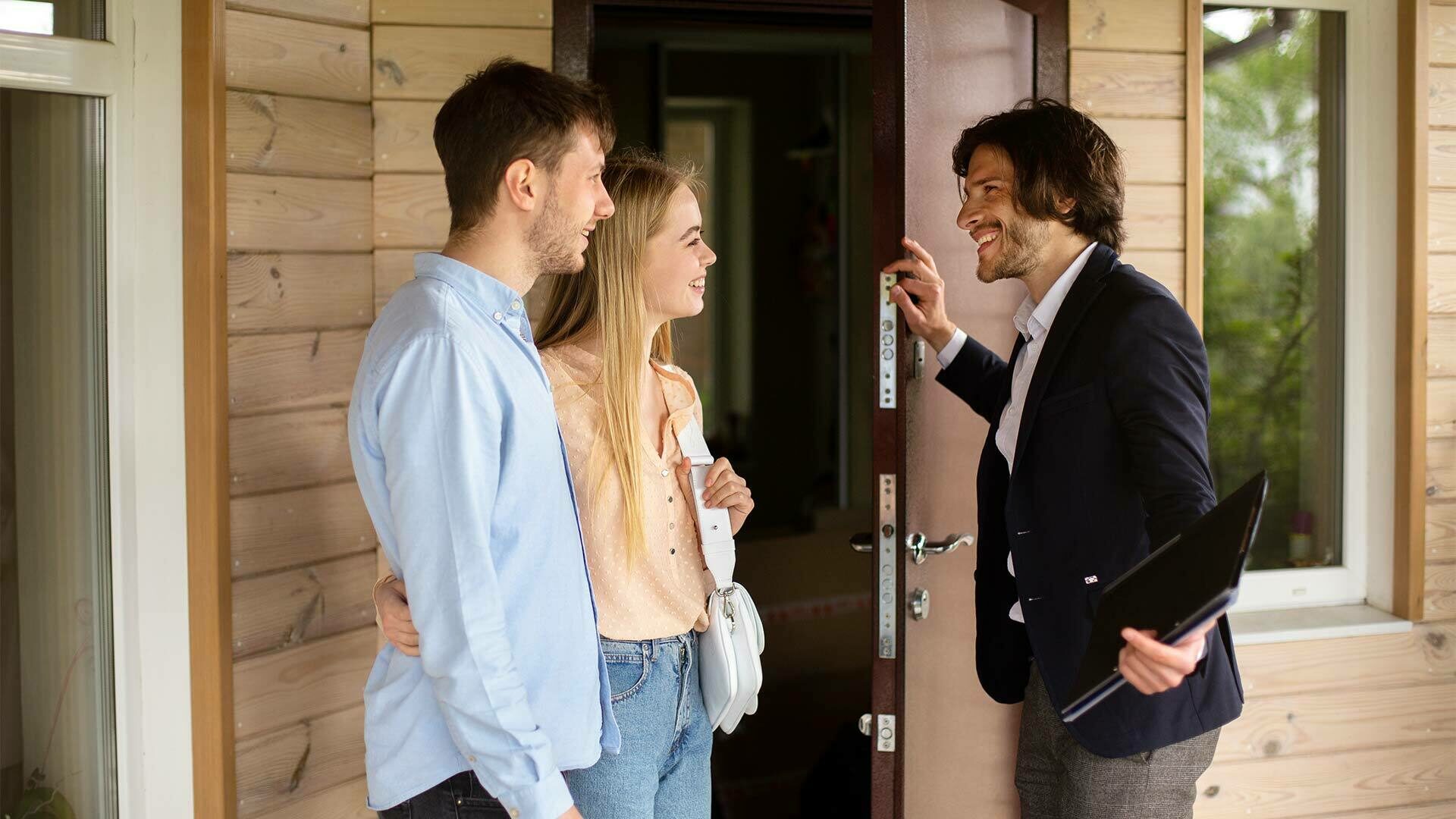 Make an offer
Before you make an offer to the seller, there are several factors to consider. Your agent should advise you on how much similar properties sold for in the area. These are called "comps," because they're comparable properties. Next, are there any contingencies upon your purchase? Whether or not you actually purchase the home may be contingent on the seller fixing the roof, for example. Then, what is your timeline for purchase? Sellers see faster sales as more attractive. Drafting the offer is a job for your agent. You'll be glad to have a strong agent on your side at this stage.
Have the home inspected & appraised
A home inspection allows you to be confident on the condition of every detail of the home. You can hire a single home inspector to look at all major systems, or an individual inspector specializing in each major system. A home inspection isn't always required before purchasing a home with a mortgage, but the cost of having one done far outweighs the risk of moving into a home with major hidden problems.
An appraisal determines how much the home is worth. The size of the home, comparable sales in the area, nearby schools and conveniences, and the condition of the home will all factor into how much it appraises for. Ideally, the home you're trying to buy will appraise at a little higher than what you offered. When you buy it, you'll have "built-in" equity right off the bat!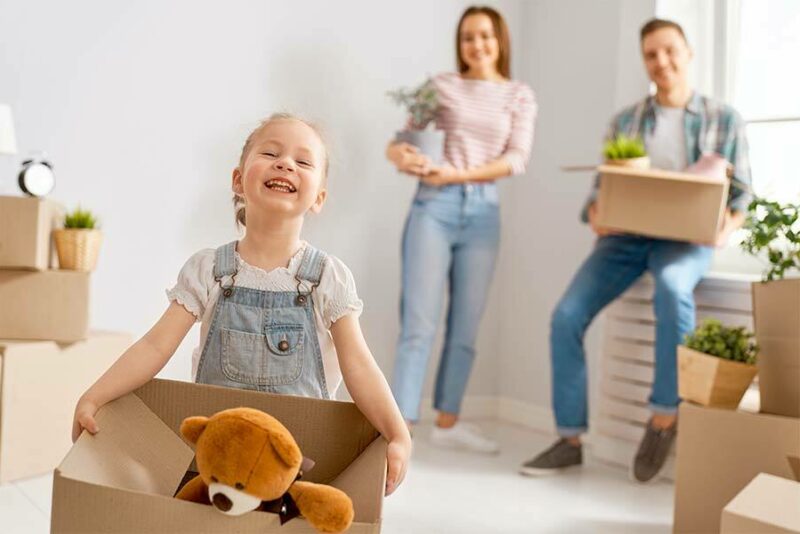 Closing day
You're almost there! Just don't get any other loans, make large withdraws from your bank account, or miss any payments on debts before closing day. You'll sign on the dotted line (lots of dotted lines, actually), your closing costs will be transferred, and your mortgage company will fund the loan to the seller. And that's it! You're a homeowner.
Buying a home isn't as complicated as you may think it is. Get started with the lender Texans trust today.