Article Excerpt
More millennials buy homes than you may think. How are they doing it? What are the setbacks?
First off, who is considered a millennial? According to Pew Research, millennials are considered those born between 1981 and 1996. So, they're between 24 and 40 years old in 2021. They're probably older than you thought!
The typical narrative for millennial finances is usually negative: apparently, they're lagging behind their parents (and reasons for this vary). But what do the statistics say?
How many millennials own homes?
About a third of millennials own homes according to the US Census Bureau. It's true that they lag behind their parents overall. The previous generation owned homes at a 9% higher rate when they were between ages 25 to 34.
Even more interesting is how much millennials will spend on rent before buying their first home. One report from Zillow Group estimates that they'll spend $202,000 before investing in themselves by owning their own place. Their parents (the baby boomer generation) only spent $148,900 before owning their first home - and that's adjusted for inflation.

Millennial homebuying remorse?
Unfortunately, almost two-thirds of millennial homeowners now regret their purchase. The biggest reason? "Maintenance and other costs are more expensive than expected." Other reasons include "mortgage payment is too high," "didn't get the best mortgage rate," and "don't think it's a good investment.

The millennial generation expresses regrets about their decision to purchase homes more so than any other generation. Why is the breakdown occurring? We think part of it lies in a lack of homebuying education.
Online-only lenders like Rocket Mortgage provide a digital-first mortgage experience for a demographic that has been immersed in technology since early childhood. The "Push Button. Get Mortgage." slogan sounds like a vending machine. But a well-educated homebuyer knows there's more to the equation.
While getting approved and closing quickly is paramount to a great mortgage experience, so is the guidance of an experienced mortgage advisor. How much will your taxes be? What if they increase next year? How much should you realistically budget for repairs? What are your long-term financial goals, and how will buying a home compare to renting?
These kinds of questions may be going unanswered in the online-only mortgage path. It seems that millennials still need a real human component to the biggest financial decision of their lives.

How are millennials able to buy homes?
First off, the oldest millennials are already 38 years old. They're further along in their careers than what you may think. Second, they're taking advantage of first-time homebuyer programs.
The FHA loan still composes almost half of all first-time purchases. There's no doubt millennials are still taking advantage of its benefits:

Lower credit score requirements compared to conventional mortgages
Low down payment requirements
Parents and home sellers are allowed to help with closing costs
Funding is available for home repairs if needed
Down payment assistance programs are also available. Some even offer non-repayable grants to homebuyers. They can be used in conjunction with FHA loans. However, the credit score requirements are often higher than the minimum for FHA, there are maximum income limits, geographical restrictions, and debt-to-income limits.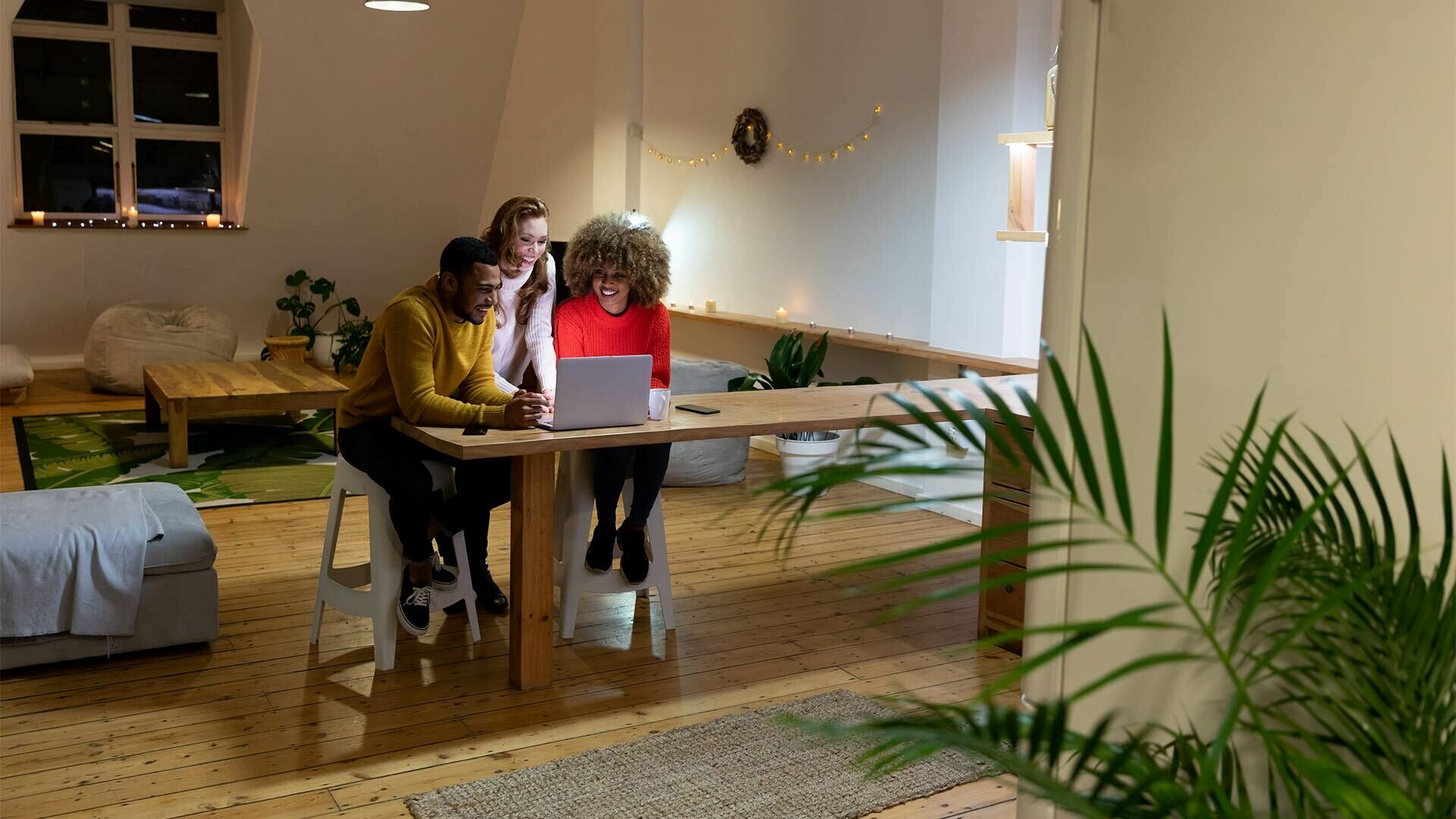 What about Generation Z?
The people conventionally thought of as millennials are usually Gen Z'ers. They're born from 1998 to 2016. According to new predictions by HotPads, a Zillow Group site, rent costs are going to hit them the hardest. Gen Z is expected to spend $226,000 on rent before buying a house.
However, the analysis also predicts that Gen Z won't take as long to buy their first home. Compared to millennials that wait for twelve years before purchasing, Gen Z will shave off a year and come down to eleven.
Joshua Clark, an economist at HotPads, suggests that the job market will experience an upswing for Gen Z.

If historical trends hold, the long-term forecast right now suggests that Generation Z is likely to benefit from a stronger job market...

Joshua Clark

•

HotPads economist
Let the Wood Group Help
While we provide a seamless digital experience throughout your homebuying journey, we're also here to help you one-on-one. Human help is a major advantage when you're buying your very first home.
Get started with your free pre-approval online in just 90 seconds. Let's see if buying a home is a worthy investment for you!