Article Excerpt
The kitchen is a central hub in your home. Kitchen updates alone can increase your home's value by bringing the house into the 21st century!
According to National Association of Realtors research, only 682K of American homes sold in 2019 were new constructions while 5.34M were existing homes. That means that most of our homes could use some modernization. The kitchen is a big focal point of the entire house - especially for gatherings where meals and drinks are being made.
Here are five ways you can bring your kitchen up to date!

Swap out old lighting
Rustic lighting fixtures - and especially fluorescent lighting - should be your first things to replace if you want to modernize your kitchen. When they're hanging from a popcorn ceiling they look even more ancient.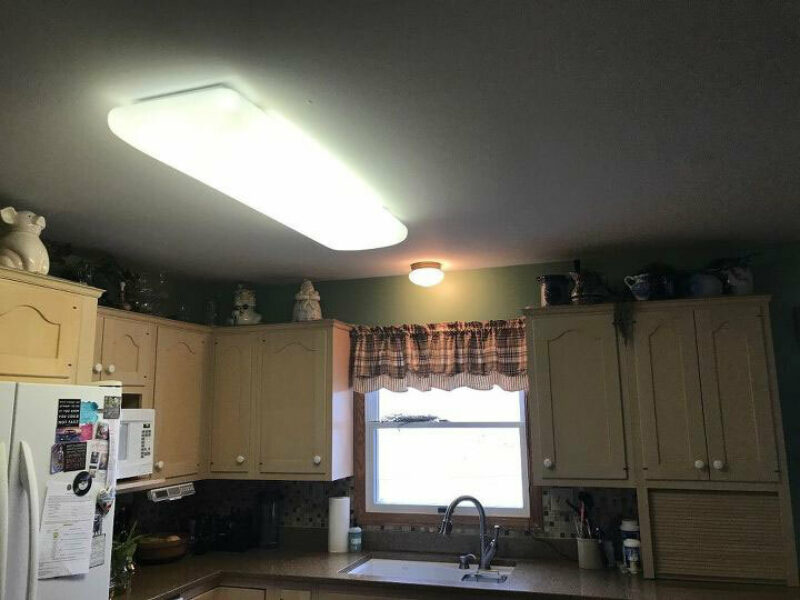 Instead, hang some pendant-style lights above your island or breakfast bar. LED strips to illuminate backsplash, or even on top of kitchen cabinets are a soft, modern solution to complete kitchen lighting.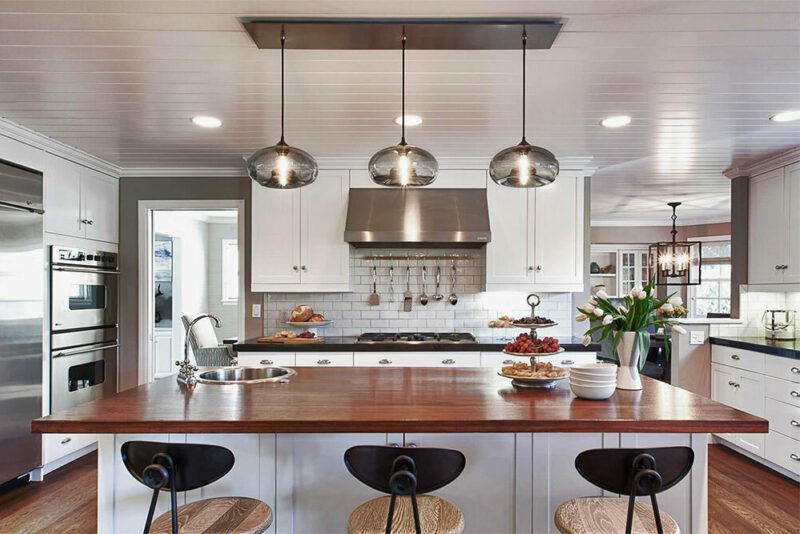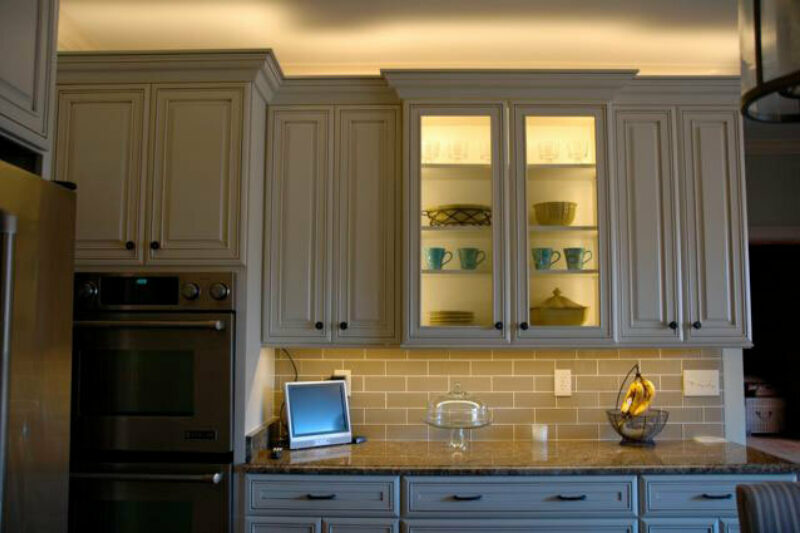 Replace hardware
This is a simple one! If your house was built in the 70's, chances are you have some leftover cheap brass hardware. Straight nickel and black hardware are in right now. These little changes go a long way.
Here's an older kitchen with faux wood shelving and brass hardware.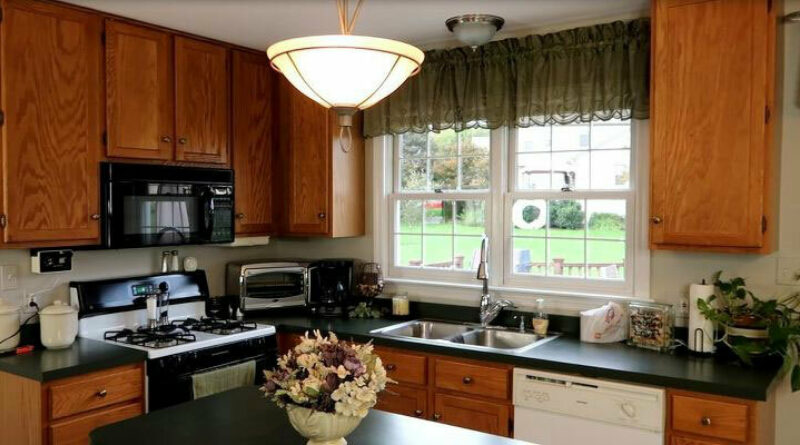 Here's a modern kitchen with grayscale colors and simple black hardware. Big difference!


"Stainless steel" appliances
We say "stainless steel" in quotation marks, because we're really only talking about magnets! When it comes down to it, what's the real difference between an old white or black plastic appliance cover and a stainless one? It's only in appearance.

As you're updating light fixtures and hardware, slap a couple of these on your dishwasher and refrigerator and watch your kitchen come back to life! There are also spray paints available to give a stainless steel look. Brushed textures and glossy black can be applied as well.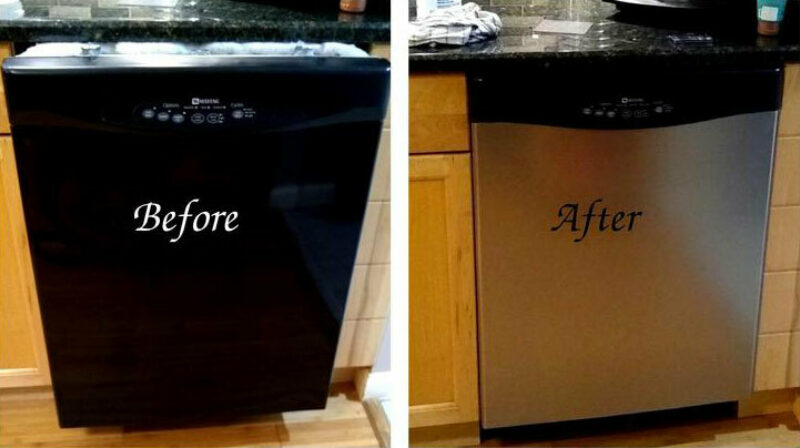 Soundproof the laundry room
While this isn't directly a kitchen upgrade, it can certainly make being in the kitchen a more pleasant experience. Lots of laundry rooms are in or near the kitchen and living room, inviting in constant annoying noise.
Thankfully, there's quite a bit you can do to stifle your washer and dryer sounds from entering the kitchen:

Place thick vibration pads underneath the washer and dryer and on the walls if they touch them.
Fill in door gaps with weather stripping tape around the edges.
Nail an insulating material to the inside-side of the laundry room door.
Hang blankets on the laundry room walls.
Break out the sledge!
Unnecessary walls (that aren't providing structural support!) can make adjacent rooms feel too small and compartmentalized. Definitely make sure to ask an expert about whether or not a wall can come down before you break out the sledgehammer.
But if a wall can come down between the kitchen and living room, you may want to consider it. Free-flowing floor plans are super important to modern homebuyers. Check out these before-and-after photos from the House of Hepworths!