Article Excerpt
If pre-approval doesn't guarantee a mortgage, then what does it do? Learn about the powerful benefits of getting pre-approved before looking at homes.
Pre-approval means that you meet a lender's criteria for a mortgage at a particular moment in time. It is not, however, a guarantee that you will be able to get a loan in the amount you need for the home of your dreams.
Read on to learn more about the pre-approval process and how it may affect you.

What is mortgage pre-approval?
Mortgage pre-approval is a quick method for a lender to examine your finances and determine several details of a hypothetical loan:
How much the lender is willing to lend to you

The interest rate the lender will charge

The approximate monthly payment you will have to make
When a lender completes their pre-approval review, they will provide you with a pre-approval letter that outlines the maximum amount they will lend to you, along with the other information described above. You may show that letter to a seller to demonstrate that you have the ability to buy their home. A pre-approval letter is typically valid for a limited period of time, such as 60 or 90 days.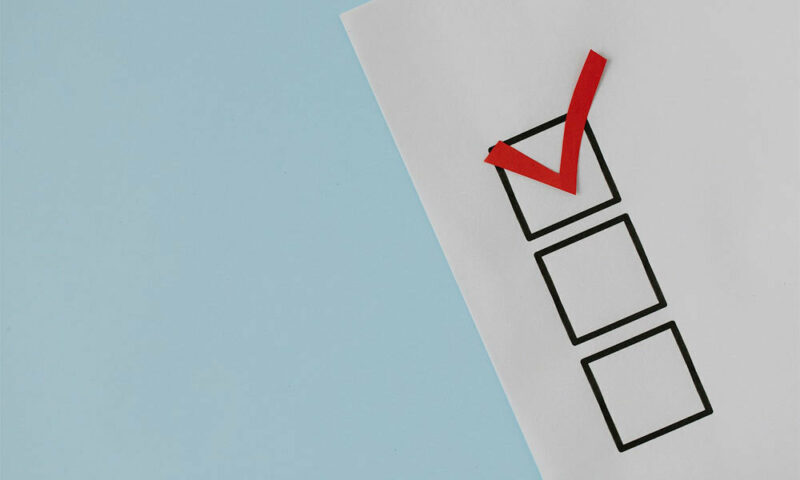 Quick Pre-approval Example
Suppose a lender approves you for a 30-year mortgage loan of up to $500,000, with an interest rate of 7%. A loan for that full amount would result in monthly principal and interest payments of $3,639. The lender would give you a letter with all of this information. You could show the letter to a seller who is asking for $400,000 for their home to show that you are more than able to afford it.
What does mortgage pre-approval do for me?
A pre-approval letter conveys:
Lending information: Essentials such as your maximum loan amount, an interest rate, and a rough monthly payment for a hypothetical purchase. This helps you compare lenders and understand if buying a home is really the right choice for you at that time.

Readiness: Your realtor (and yourself!) that you're ready to start shopping for homes. You are more than likely in a good place on your credit score, debt, and income to qualify for a mortgage of some type.

Evidence: Home sellers evidence you can follow through on an offer.
Here's what pre-approval doesn't get you:
Obligations: Getting pre-approved by a lender doesn't obligate you to do anything. You don't have to get a loan from that lender, or from any lender if you change your mind for any reason.

Guarantees: A pre-approval letter is not a promise to lend you money. It's just a statement that, during the time period covered by the letter, you meet the lender's overall criteria for a loan. A lender can still deny you a loan after pre-approving you, such as if your financial circumstances change or the underwriter turns up something during their review.
How is pre-approval different from pre-qualification?
People sometimes get the terms "pre-qualification" and "pre-approval" confused with one another. They are quite different, though. Pre-qualification is a much less rigorous process than pre-approval. A pre-qualification letter, therefore, will not be as impressive to a seller as a pre-approval letter.
With pre-qualification, a lender takes a relatively quick look at your finances to see if you meet their basic lending criteria. The lender does not do a full credit check. Instead, they rely on the financial information that you provide. If you meet the lender's criteria, they let you know that you're pre-qualified and give you an estimated maximum loan amount.
Pre-approval requires you to fill out a loan application and provide your Social Security number. You must also provide much more detail about your income, bank accounts, assets, and debts. The lender will pull your credit report and credit score. This counts as a hard credit check, which can lower your credit score by a few points.
You don't have to get pre-qualified before you apply for pre-approval. Some homebuyers seek pre-qualification when they are first starting their search so they have a general idea of how much they will be able to afford. Pre-approval is technically not a requirement in the homebuying process, but you are likely to find that having a pre-approval letter makes the process run much more smoothly. Many real estate agents will insist that you get pre-approved for a mortgage before they spend time viewing houses with you.

What do you need for mortgage pre-approval?
You will need to provide the lender with information and documents regarding your finances, such as:
Federal tax returns for the past two years, along with W-2s and 1099s

State tax returns for the past two years, if you are coming from a state with its own income tax

Recent financial account statements, including checking, savings, brokerage, and retirement accounts

Rent payments for the past year

Your total monthly debt payments

Statements regarding debt accounts, including credit cards, student loans, and auto loans

Official paperwork for child support or spousal maintenance obligations

Documents relating to past bankruptcies, foreclosures, or creditor lawsuits

A gift letter if someone is helping you with the down payment
Factors Determining Pre-approval or Denial
Once you have completed a loan application and provided the lender with the required financial information, they will review various factors that affect whether they will approve a loan and what terms they will offer you. These factors include the following:
Current income and income history

Employment history

Credit score

Credit history

Debt-to-income ratio (DTI)

Loan-to-value ratio (LTV)
Lenders usually require a minimum credit score and maximum DTIs and LTVs.
If everything looks good, the lender will grant you pre-approval for a mortgage. Remember, mortgage pre-approval is only a tentative statement from a lender of the maximum amount they'd be willing to loan you. You will still have to go through the full underwriting process once you have a contract on a home.
Mortgage Pre-Approval Quick Q&As
How do you get pre-approved for a mortgage?
Get in touch with a lender and give them the information they ask for. It should be free-of-charge.
How long does pre-approval last?
Your mortgage pre-approval normally lasts a few months. If it expires, simply ask the lender for another. It's not a laborious task for either of you.
How long does it take to get pre-approved?
With a big bank, it may take over a week. With us, it may take between 24 hours and a few days. This is more dependent on your lender's/loan officer's current workload than anything.
How can I increase my pre-approved loan amount?
If you want stronger terms, such as a larger loan amount, a better interest rate, or lower monthly payments you do have options. You may need to increase your credit score, lower your debt, make a larger down payment, or try to qualify for a different loan program. Your loan officer should inform you which of these areas would make the most impact.
Ready to get pre-approved?
The Wood Group of Fairway is an experienced lender with the friendliness of your next door neighbor. Pre-approvals should be fast and easy to understand. Your loan officer should be attentive to your unique situation and always ready to answer questions.
The mortgage professionals at the Wood Group of Fairway are here to help you understand your options. Get started on your free pre-approval today by answering a few easy questions!