Article Excerpt
Are home prices balancing 2023's interest rates enough to justify buying? Where are rates going next? How do rates compare in a broader historical context?
After several years of a tremendous boom, the Texas real estate market might be slowing down. Home prices soared to new heights during the pandemic, when being stuck at home led many people to seek new accommodations. This led to situations where buyers were offering far above the asking price just to get an edge over other buyers. In 2023, that mentality is cooling off significantly.
The Federal Reserve (the "Fed") began raising interest rates in 2022 in an effort to lower inflation. This has led many people to wonder if they should put off buying a home until the interest rates come down. While most experts predict that rates will start to drop in 2023, that doesn't necessarily mean that waiting to buy a home is the best plan. Interest rates may be up, but home prices are decreasing. Buying now could be the best option overall.
The average mortgage interest rates for primary homes, as of late May and early June 2023 are sitting between 6.5% and 7.5%, depending on what kind of loan you get approved for. Interest rates for second or investment homes are generally higher.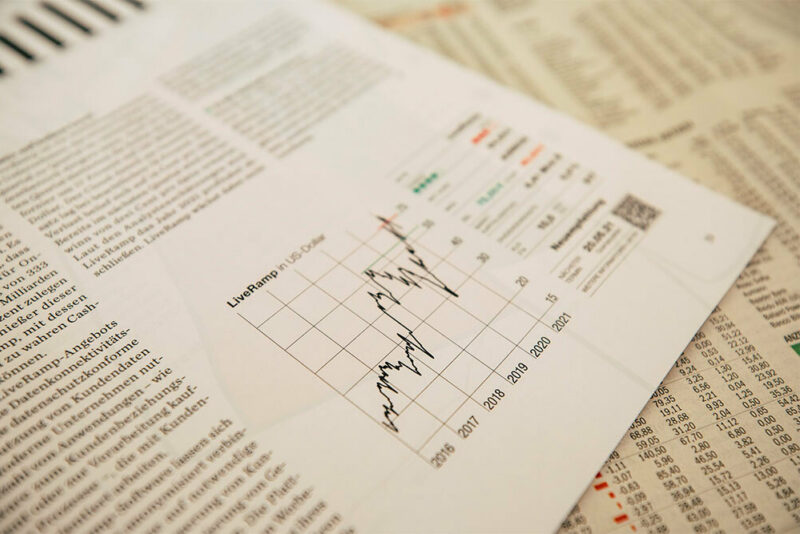 What do popular mortgage commentators have to say?
Mortgage experts generally seem to agree that interest rates are likely to stop increasing at some point in 2023, and may start declining again. One of the main factors involves the Fed's continuing interest rate increases. Since March 2022, the Fed has raised the federal funds rate ten times. Simply put, this is the rate that banks use when they loan money to one another and it tends to correlate with mortgage interest rates (although not the singular direct cause of mortgage interest movement).
The following are a few predictions from mortgage experts:
Sam Khater, chief economist at Freddie Mac, believes that mortgage interest rates "should gently decline over the course of 2023."

Fannie Mae economists predict an average 30-year mortgage rate of 6.3% through 2023, dropping to 5.7% next year.

The Mortgage Bankers Association states that "long-term rates have already peaked." The rate for 30-year conventional mortgages should fall to 5.2% by the end of the year.

The National Association of Realtors (NAR) expects the 30-year FRM rate to drop gradually to 6.0% this year. The drop will continue in 2024, it says, to about 5.6%.

Moody's Analytics expects the 30-year FRM rate to average 6.5% during 2023.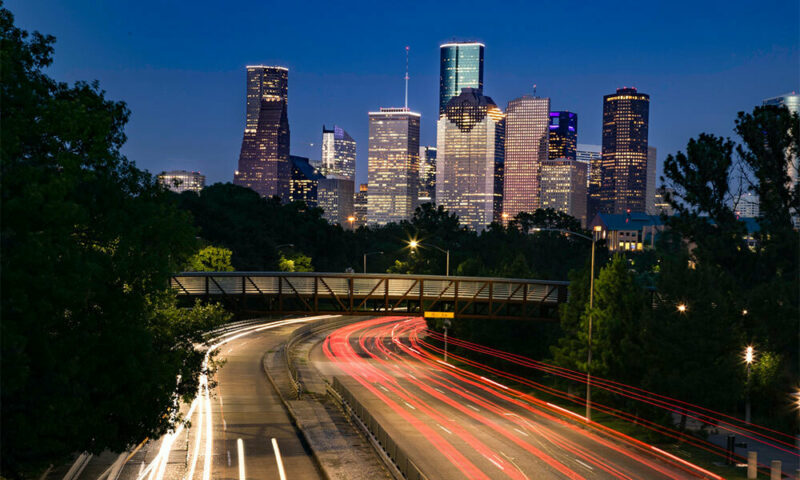 What's happening with home prices in Texas?
Home prices are dropping in many parts of the state. In other areas of Texas, prices are no longer rising at the rates we saw over the past few years. Overall, experts project that home prices will either hold steady or decrease somewhat in 2023.
The most recent Texas Housing Insight summary from the Texas Real Estate Research Center at Texas A&M University, which covers March 2023, shows that median housing prices rose in two of Texas' biggest metro areas and fell in the other two. Austin and San Antonio saw prices rise by 6.0% and 1.6%, respectively, as compared to February 2023. Median sales prices fell by 0.1% in Dallas/Fort Worth and 1.1% in Houston, during that time.
Redfin reports that Texas home prices in April 2023 were down by 3.5% from April 2022. Monthly sales volume also dropped during that time, from 31,926 to 26,497. The median sales price as of April was $349,900.
What do lower home prices and higher interest rates mean for Texas homebuyers?
Short answer: If you can responsibly afford a home right now, it's a reasonable time to buy. While interest rates are higher than the COVID era's historic lows, home prices are cooling off too. Plus, in the grand scheme, current interest rates are modest.

With both interest rates and home prices possibly coming down in the next year, it might be tempting to wait to buy a home until that happens. That might not be the best idea for several reasons.
No guarantees.
First, there are no guarantees that interest rates or home prices will drop over the next year. Any number of issues and concerns could cause rates to go back up.

Don't wait for COVID-era interest rates to come back.
Even if interest rates do keep dropping, it's highly unlikely that they will reach the historically low sub-3% range that we saw in 2021. Lawrence Yun, the NAR's chief economist, has gone so far as to say that a return to those low rates "is not going to happen." Chances are that if rates do continue to go down, they won't go down much more than where they are now.

Rising Interest Rates vs. Falling Home Prices.
Finally, even if interest rates were to go up again, the stabilization or decline in home prices should provide an offset. Mortgage lenders determine your monthly payment by amortizing the loan over its full term, which is typically 15 or 30 years. You pay the same amount each month, and as you pay down the principal, the amount of interest you owe goes down. The first payment will be almost entirely interest. If you don't pay the loan off early, your final payment 15 or 30 years later will be more than 99% principal.
Even with a higher interest rate, lower home prices mean you need a smaller loan. A smaller loan means lower monthly payments. You could find that changes in interest rates and home prices cancel each other out, giving you the same monthly mortgage payment you would've had otherwise. You could even see a lower payment. A mortgage professional can give you more details about what you might be able to expect.

How do recent interest rates compare to past interest rates?
The average rate for a 30-year FRM for May 2023, 6.5%, might sound high if you only compare it to rates from the past few years. This is the highest the rate has been in about 15 years, but it is far from the highest in history.
Interest rates began a long decline in late 2018, according to data from Freddie Mac. After reaching 4.86% that October, the 30-year FRM rate dropped to a low of 2.66% in December 2020.
The 30-year FRM rate nearly reached 7.0% in December 2022. The last time it was that high was in 2002. But in the grand scheme, 7.0% is quite palettable. When you look at Freddie Mac's data, which covers the period of time from April 1971 to the present, the rising interest rates of the past 18 months look more like a blip.
The rate in April 1971 was 7.33%. This rose fairly steadily over the next decade until it reached an all-time high of 18.39% in October 1981. The trend has mostly been downward since then.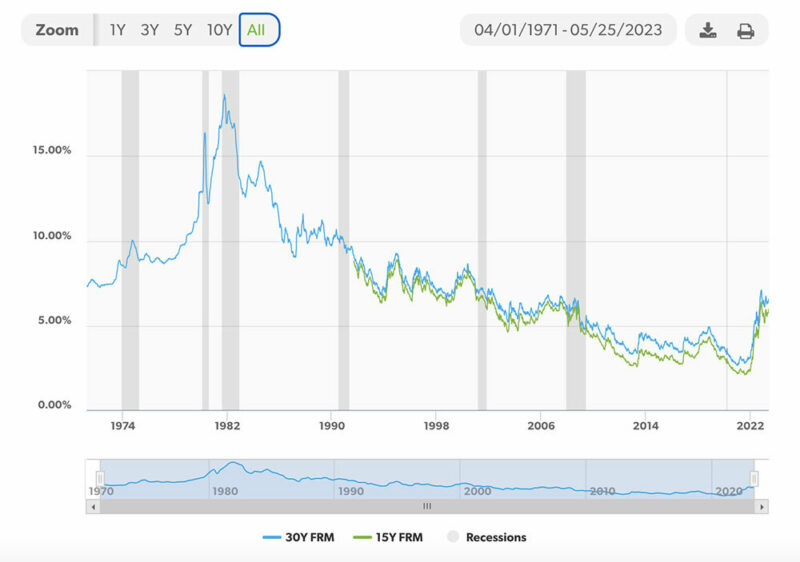 On the fence? Talk to a friendly mortgage professional!
Buying a home is a big deal – we understand that! The Wood Group of Fairway is here to help you run the numbers and make your way through the mortgage process in a smooth and friendly fashion.
If you're on the fence about buying, answer a few easy questions online now, and we'll reach out to discuss your best options. No scammy phone calls, no selling of your information, and no dismissive sales people treating you like a file number.